HIGHNESS EMBASSY ARTIST, BRUNO BILLIO FEATURED A SPECTACULAR TRON AERIAL SCULPTURE, "TRON ABOVE", FOR THE LAUNCH OF YORKVILLE MURALS ON AUGUST 28, 2020 (TORONTO).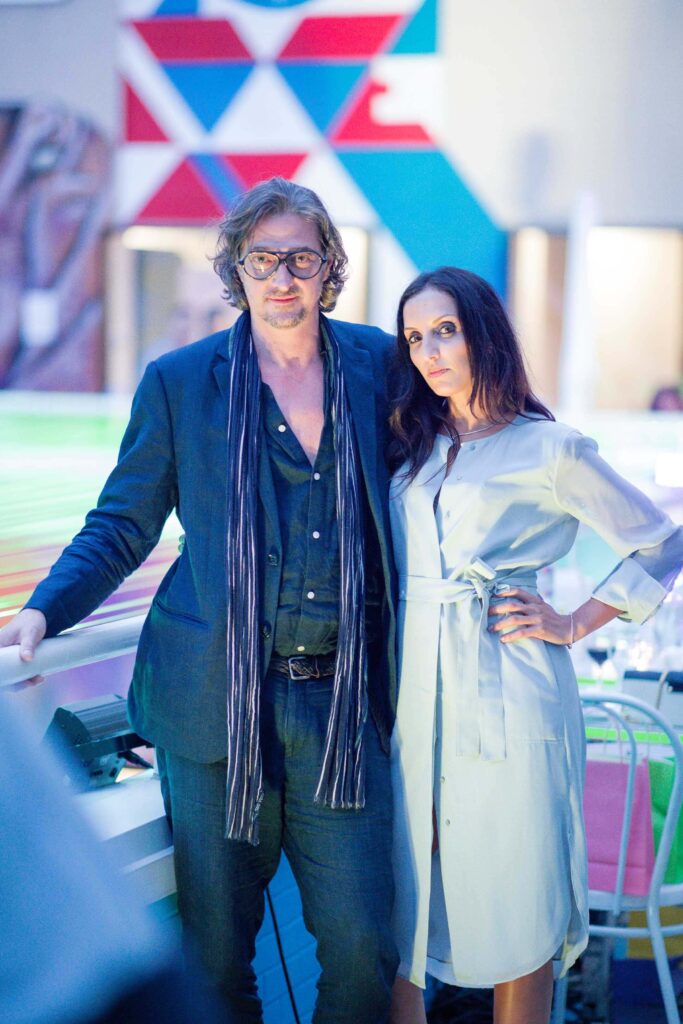 Toronto's Yorkville Murals is an annual three-day cultural event that celebrates contemporary muralism and public art. Through the creation of artistic murals inside the courtyard of 99 Yorkville Ave and the implementation of cultural activations such as art installations and movie screenings, this project focuses on making Yorkville a landmark in Toronto for contemporary muralism and an ultimate tourist destination.
Billio's large-scale fluorescent outdoor installation mesmerized patrons and guests with a canopy of laser-like neon string.  Billio also showcased five different pieces of work within the Taglialatella Gallery for the weekend. Among these was "Nero e Giallo" (Black Paper Tape & Yellow Paper Art 8.5 x 6) that is the first work in his new series of large-scale flatwork which is created in various colours/colour combinations. "Nero e Giallo" is the smallest work in this series.. 
"TRON ABOVE" is the latest installation in Billio's TRON series that has been showcased throughout Toronto at the Design Exchange, The Campbell House Museum, The Power Plant Gallery and in private/exclusive events. Look at Billio's TRON portfolio under the Highness Embassy tab.
Amana Manori, CEO of Highness Global accompanied Bruno to the preview evening to launch the art-filled weekend in Yorkville.