HIGHNESS GLOBAL WELCOMES NYLE JOHNSTON TO ITS EMBASSY OF ARTISTS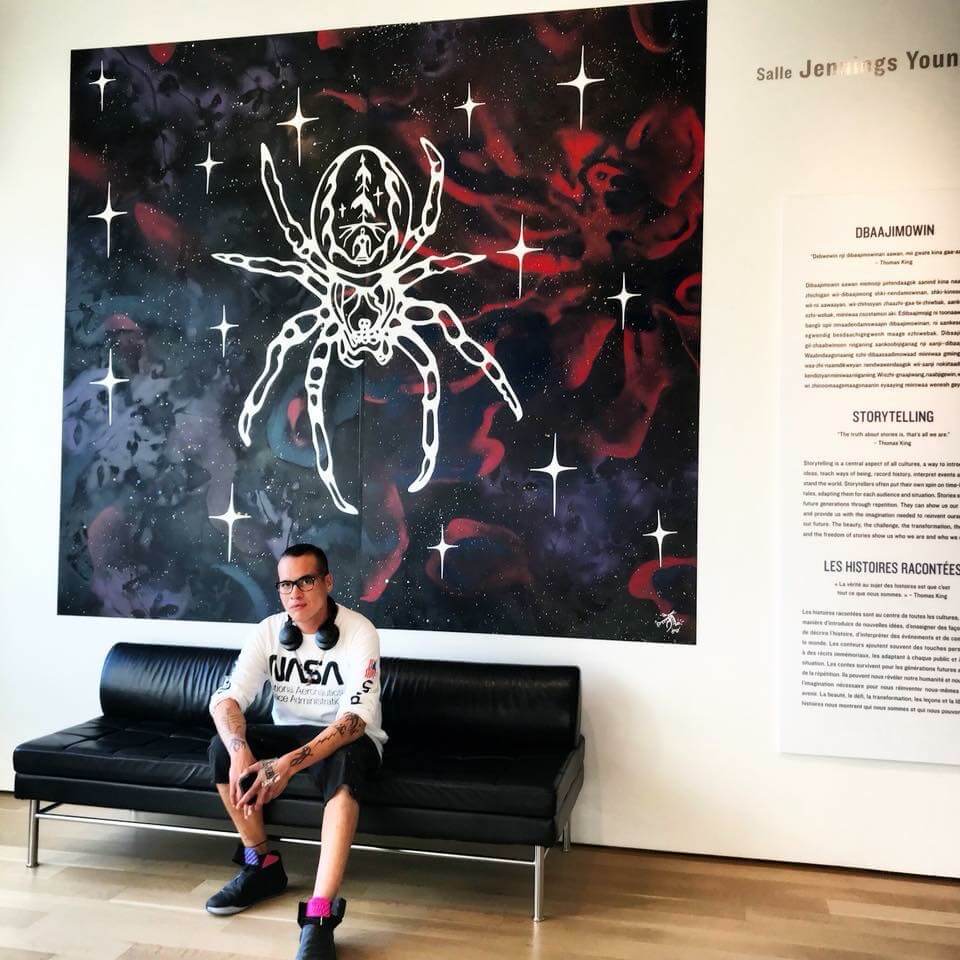 Nyle Miigizi Johnston grew up in Chippewas of Nawash Unceded First Nation and apprenticed with Story Tellers since his youth. Sources of his artistic inspiration include woodland painters, Story Tellers and the traditions of his indigenous culture. A painter, mural artist, traditional storyteller, and traditional helper, Johnston uses his gift of storytelling to connect his peoples' stories of love and healing with the broader world, and offer support to a range of community organizations.
Johnston's work has been exhibited across many of Canada's most important institutions, from the Art Gallery of Ontario (AGO), the Royal Ontario Museum to the Evergreen Brickworks and the Chippewas of Nawash Cultural Centre. His original works are currently showcased at the Art Gallery of Ontario (AGO) in the Jennings Young gallery (J.S. McLean Centre for Indigenous & Canadian Art).
Visit: https://miigizi.com/. Speak to Amana Manori about private commissions, public art and available works.