Nigel Nolan – NEW WORKS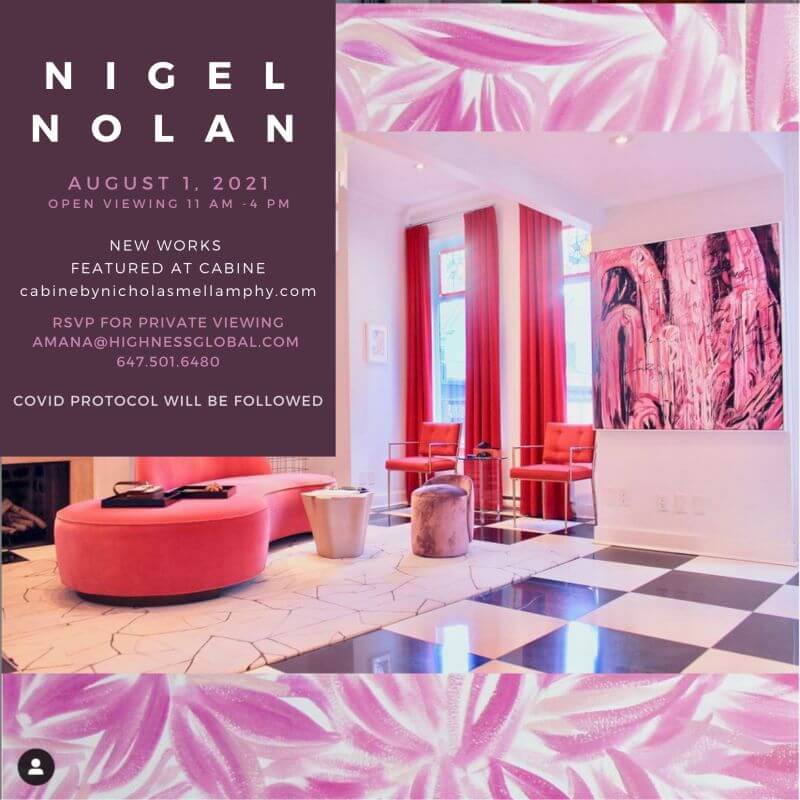 PLEASE JOIN US THIS WEEKEND TO SEE NEW WORKS BY INTERNATIONAL ARTIST, Nigel Nolan, that are beautifully showcased at luxury retailer Cabine in Yorkville located in at 30 Hazelton Avenue, Toronto.

We invite you to join us by appointment or to drop in between 11 am – 4 pm. Feel free to email Amana Manori ([email protected]) or send us a message at 647.501.6480 for more information or to book a private viewing. This will be the first viewing of new works by Nolan.