St. Stephens Community House (SSCH) Asks for Help as Ontario Halts Healthcare Funding in the midst of an Opioid Crisis
Amana Manori serves on the Board of SSCH and is working with other board members, staff and clients to determine next steps in response to the news that the Ontario government will stop funding overdose prevention sites. In light of this crisis, many private donors and other organizations have stopped up to support the important health care work these services and staff provide. On Thursday the Toronto Overdose Prevention Society said that it would allocate $20,000 in community donations to the SSCH facility. SSCH is a core mandate of the Highness' philanthropy portfolio – Highness Humanity.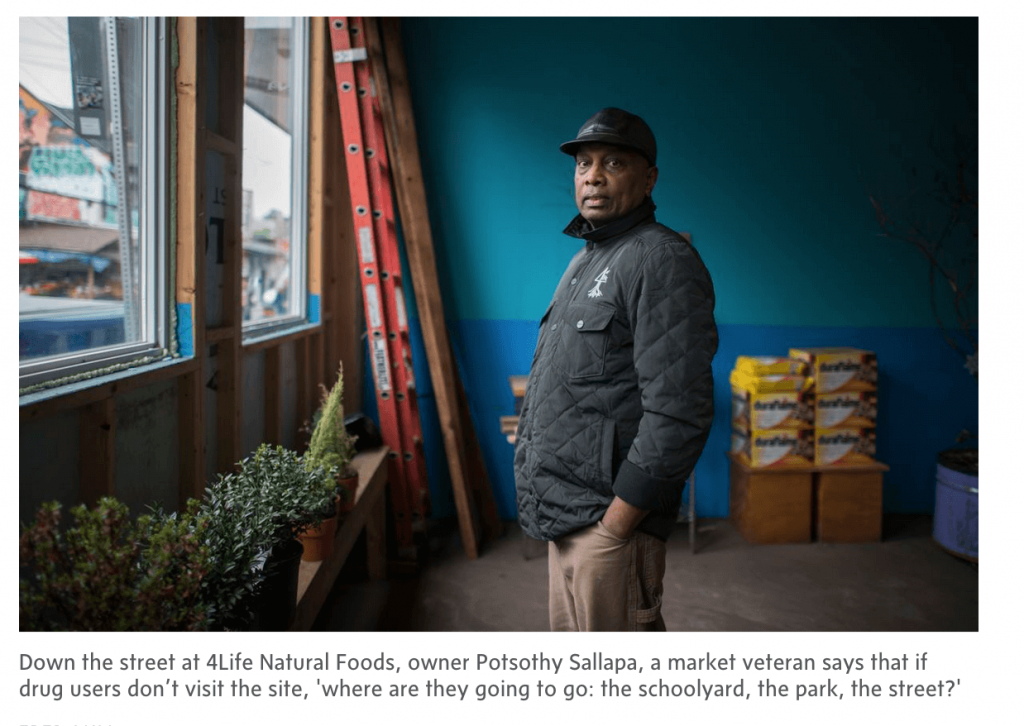 https://www.cp24.com/news/two-overdose-prevention-sites-that-had-funding-cut-off-to-receive-20-000-donations-1.4385262
https://toronto.ctvnews.ca/two-toronto-overdose-prevention-sites-receive-20-000-in-community-donations-1.4385331
https://www.theglobeandmail.com/canada/toronto/article-neighbours-dont-like-drug-use-sites-the-premier-said-kensington/
SSCH provides innovative and essential social services that improve the lives of 25,000 vulnerable men, women, youth and children in the City of Toronto each year. Donate!